Rosedale College Achieves IQM Flagship Status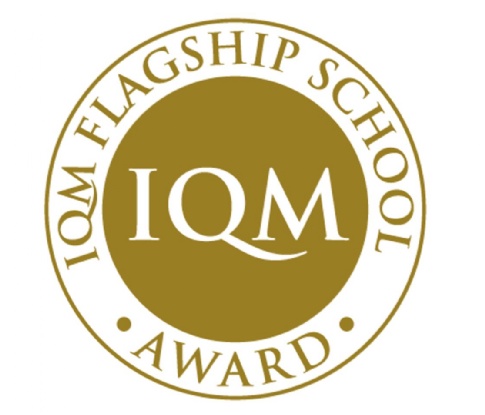 Rosedale College achieves IQM Flagship Status
On Tuesday 29th March, Rosedale College was visited by an IQM assessor to review our Inclusion Quality Mark. Ofsted defines an educationally inclusive school as one in which the teaching and learning, achievements, attitudes and well-being of every young person matter.
An Inclusion Quality Mark provides schools with a nationally recognised framework and helps schools evaluate and measure how they are performing. Inclusion promotes equal opportunities for all students, whatever their age, gender, ethnicity, attainment and background. It pays particular attention to the provision made for, and the achievement of, different groups of students within a school and any students who are at risk of disaffection and exclusion.
The Inclusion Quality Principles include promoting access and diversity, raising achievement for all and creating an environment for all to succeed. There are three award levels beginning with the IQM Inclusive School Award which is followed by two higher award levels; these are available to schools that continue to grow and develop - the IQM Centre of Excellence Award and the highest accolade of IQM Flagship School Award.
We are proud to announce that we have achieved the IQM Flagship Status following our recent assessment. Rosedale College passed the review with flying colours with the assessor commenting 'I am blown away by what you do here' and as a result we have maintained the top award of IQM Flagship School. The assessor met with the Assistant Principal and Vice Principal in the morning before enjoying a tour of our college. She then had a number of meetings throughout the day with staff, students and parents. All throughout the day, she spent time speaking to various parties and looking at evidence to support, in her words, 'the fantastic work we do.'
A report was soon published following the review and below are some extracts from the assessor's report:
'This friendly, caring stance was further exemplified when I was on the College tour. The Inclusion Lead, one of the Assistant Principals, took me on the tour and students spoke to him easily and it was clear that he knew the students well. He showed care for staff by asking how they were as some had just returned from time off due to COVID.'
'The way that the College is organised supports inclusion.'
'Further evidence that each student is clearly viewed and celebrated as an individual.'
'The collaboration within the Trust allows for a wide range of both academic and practical courses which caters for individual needs. Students said that although this time is stressful, they are aware that they have the support of staff.'
'When speaking to the students, they told me how staff helped and enabled them. They feel safe in school. Students talked enthusiastically about the Student Council.'