On Lives Our Library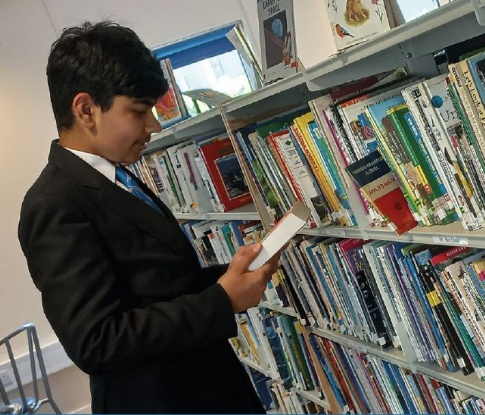 The Rosedale College library is back in business
The Rosedale College library is back in business with our newly appointed librarian. After our library being transferred into a coronavirus-testing site, we are extremely pleased to announce that the doors have been opened once again to our students.
Rosedale College students were excited to visit the library again and to take advantage of the many new and exciting book titles we have on our shelves. All the students at Rosedale College have the opportunity to take books home to read, and upon completion, they can return them and exchange them for a new book to begin!
At Rosedale College, we also offer one-to-one reading sessions, where our wonderful staff can bring students to the calm and quiet library to enable them to engage with less disruption than in classrooms.
Our librarian is also planning to run a library club during lunchtimes to enable students to spend more time in the library reading the books that they love. We would like to encourage our students to be involved in the decorating of posters for our library to give it a new lease of life. Please also watch this space for more exciting news from our library, to include some Origami and Quilling activities.