Borough Athletics​​​​​​​​​​​​​​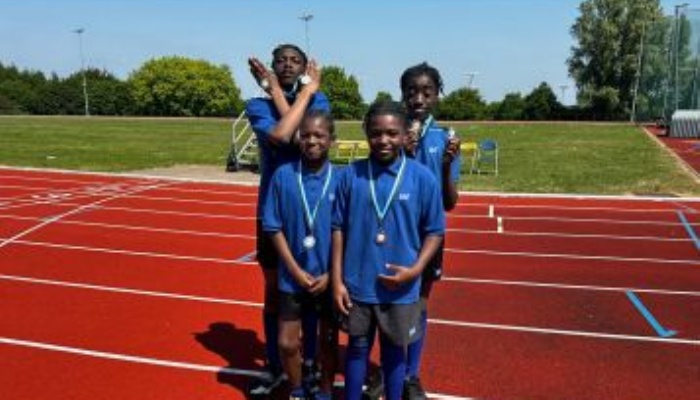 On Wednesday 7th June we took some of our KS3 students to borough Athletics to compete. We had some outstanding results gaining many medals. We had Jordan Wilson winning Year 7 boys 200m, Taegan Doughty Whittaker winning Gold for Year 7 boys long jump, Ula Ulkstinaite getting bronze for Year 8 girls 800m and our Year 7 boys Daniel Issa, Taegan Doughty Whittaker, Mustapha Gray and Jordan Wilson winning their relay race.
All our students represented the college in a fantastic way and it was a great experience had by all.
Both Jordan Wilson and Taegan Doughty Whittaker have both been selected to represent Hillingdon for the Middlesex athletics competition. This is a massive accomplishment and the boys should be really proud of themselves. We are!